Healthy Teams, Happy Patients:
Prioritizing Mental Wellness & Preventing Burnout Among Pharmacy Teams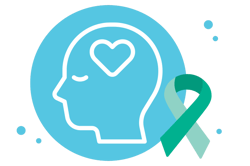 While pharmacies often focus on their patient's mental wellness, it takes a team of healthy minds in order to provide the best care possible. Watch this webinar replay to learn strategies for prioritizing mental health and preventing burnout in the pharmacy workplace to build strong, motivated teams that deliver results.


In this session you will learn:
The importance of mental health and burnout prevention in the pharmacy workplace.
Identifying (and mitigating) stressors among pharmacy team members.
Self-care tips and simple techniques for balancing work demands with personal responsibilities to achieve a healthy work-life balance.
Tactics for boosting staff morale and fostering a collaborative work environment.
Ways to implement technology to streamline workflow, reduce errors, and increase productivity.