Tax Deductions for Your Pharmacy:
How to Leverage Section 179 Before Year-End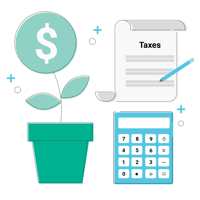 Are you planning to leverage Section 179 this tax year?
Listen as our expert guest speakers, Scotty Sykes, CPA, CFP®, and Bonnie Bond, CPA from Sykes & Company, P.A, share strategies to enhance your pharmacy's financial performance and tax savings potential.

In this session, they cover:
Understanding Section 179 and its potential for tax savings through strategic business investments.
Identifying specific tax benefits, deductions, and credits to reduce your tax liability.
Implementing practical tactics to maximize the benefits of Section 179, depreciation, and tax advantages.
How Digital Pharmacist can help you enhance your pharmacy's cash flow with tailored solutions applicable to Section 179.