Strategies for Holiday Communications: Balancing Personalization & Productivity in the Pharmacy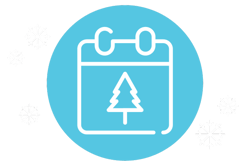 Are you ready to conquer the holiday season and year-end rush at your pharmacy?

Watch this video to get insightful communication tools and strategies to help you thrive during this season (and every season) at your pharmacy. From managing reduced operating hours and limited staff during the holidays, to handling the surge in call volumes from other routine tasks and initiatives this time of year brings – we've got tips to keep your patients and team full of cheer through the end of the year!
In this session, we cover:
Obstacles and opportunities of the holiday season in the pharmacy.
Crafting communication campaigns that support your pharmacy's year-end goals.
Updating and unifying your seasonal messaging across all communication channels.
Leveraging digital tools to streamline your communication while adding a personal (& even a little festive) touch!
We're excited to help make this holiday season at your pharmacy the best one yet!