Scheduling COVID-19 Vaccinations With The Appointment Based Model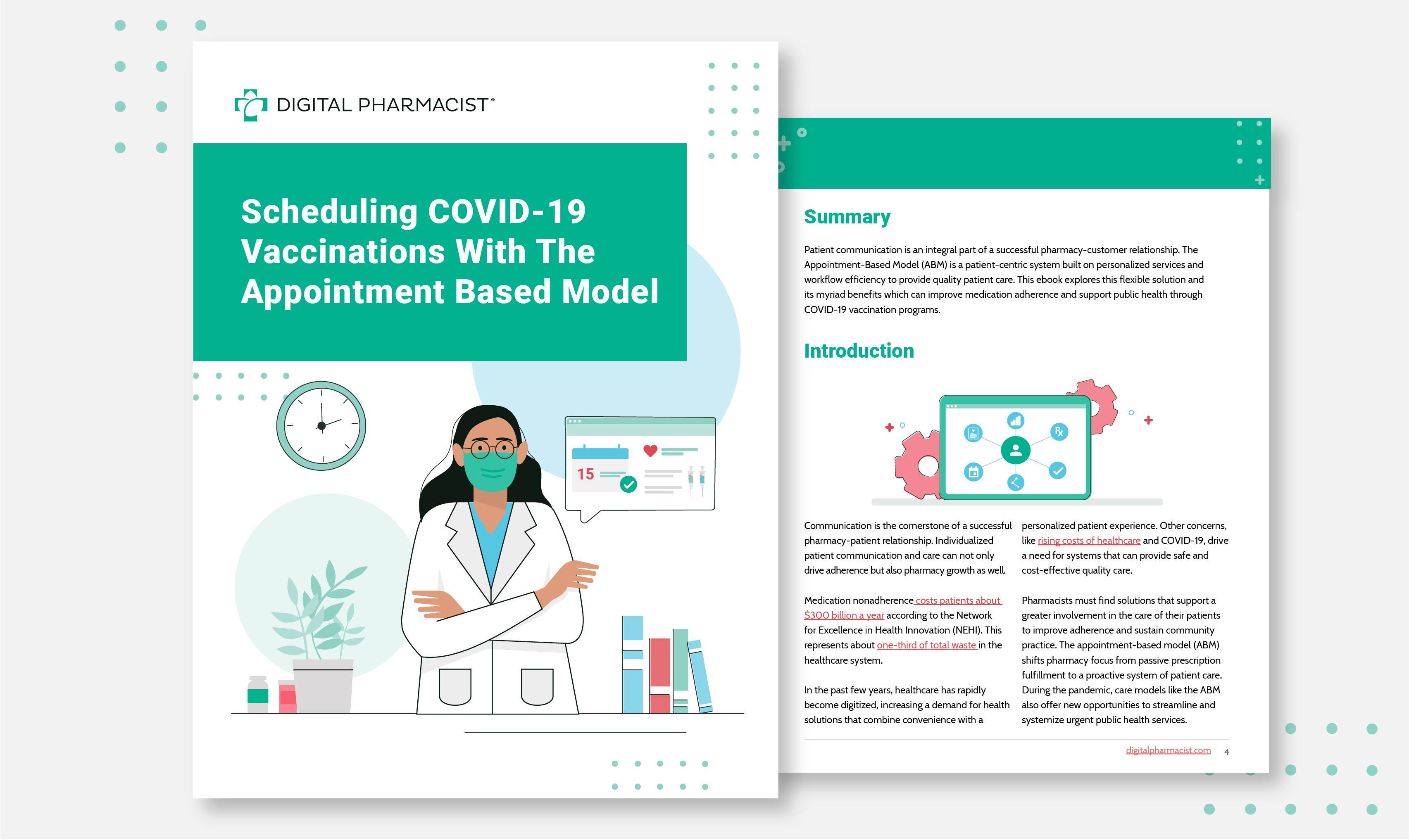 Patient communication is an integral part of a successful pharmacy-customer relationship. The Appointment Based Model (ABM) is a patient-centric system built on personalized services and workflow efficiency to provide quality patient care.
This eBook explores this flexible solution and its myriad benefits which can improve medication adherence and support public health through COVID-19 vaccination programs.
We cover the following topics:
Defining the Appointment Based Model (ABM)
Applying the ABM to Vaccination Programs
Digital Tools for a Successful ABM
Implementing an ABM at Your Pharmacy