The Pharmacist's Guide to Online Marketing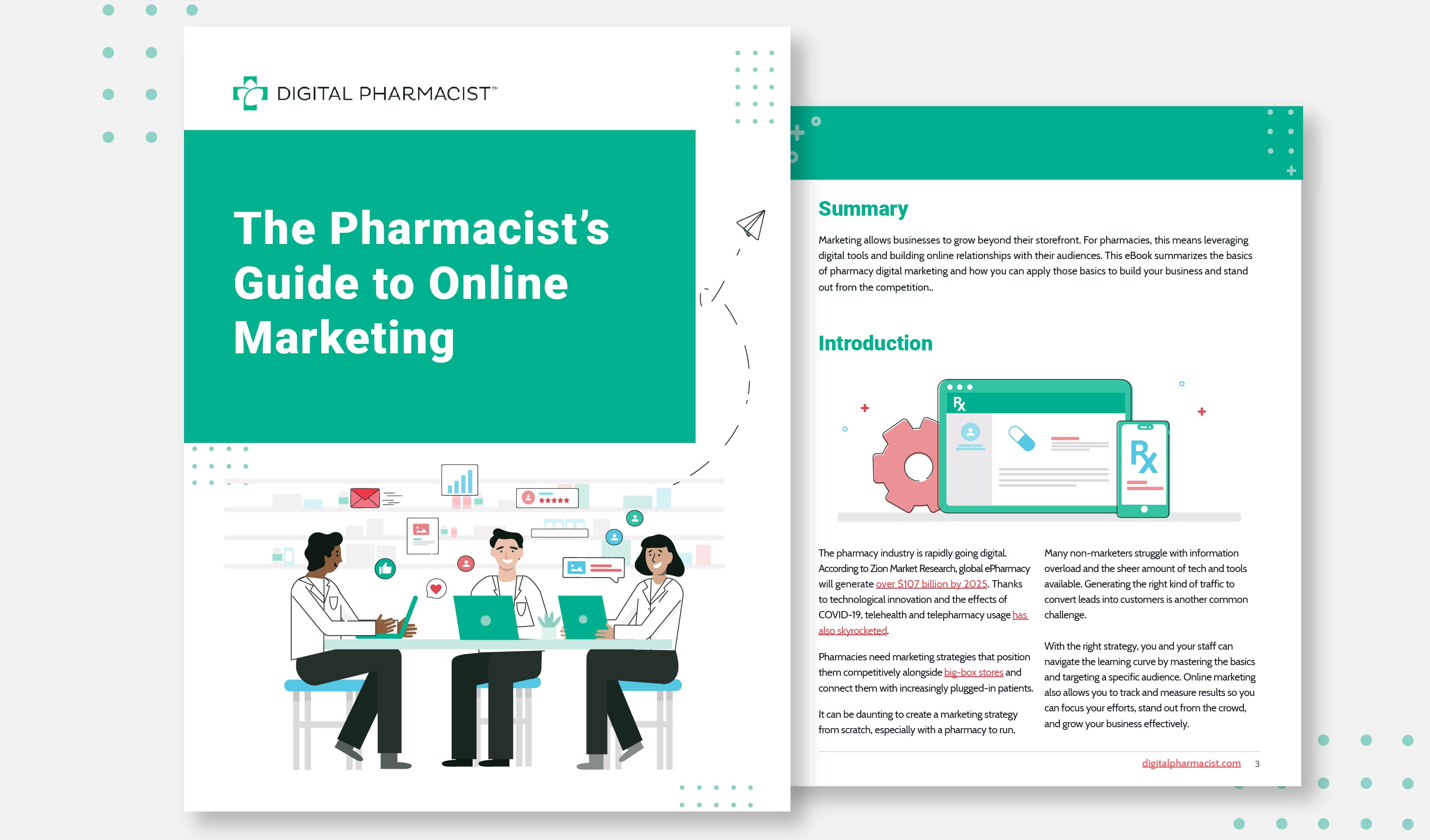 Marketing allows businesses to grow beyond their storefront. For pharmacies, this means leveraging digital tools and building online relationships with their audiences.
In this eBook, we summarize the basics of pharmacy digital marketing and how you can apply those basics to build your business and stand out from the competition.
We'll cover the following topics:
Getting Started With Online Marketing
Branding Your Pharmacy
Pharmacy Website Basics
Digital Marketing
When to Outsource Your Marketing
And More
We've also put together some action items for beginner, intermediate, and pro marketers so you can put your knowledge to work for you.