How Pharmacies Can Win More Customers, Make More Money, and Get More Done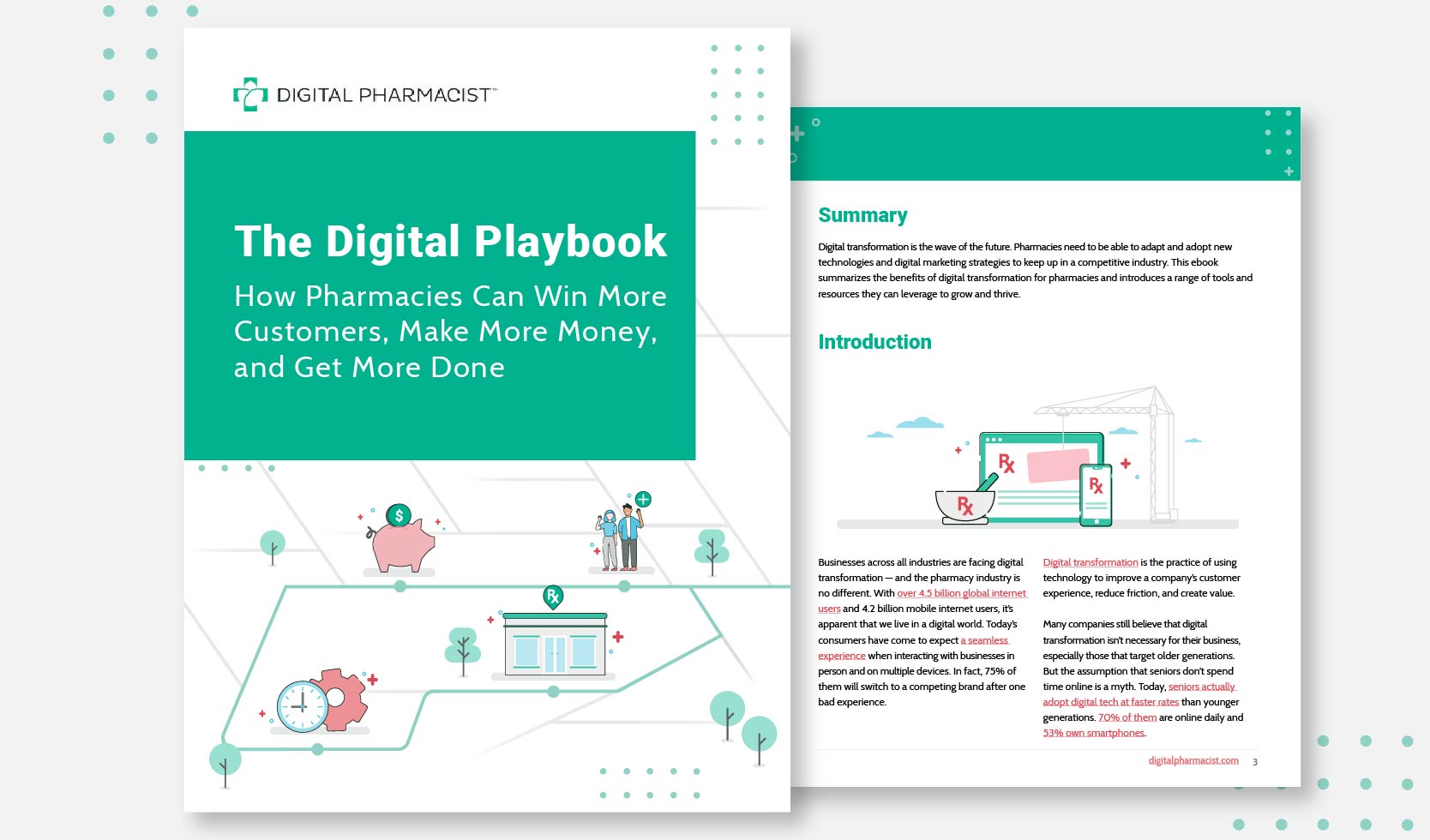 Digital transformation is the wave of the future.
In this ebook, we will explore how digital transformation can help your pharmacy win more customers, make more money, and get more done. You'll find digital tools and resources to:
Increase prescription transfers and refills
Build an online audience
Discover alternative income streams
Maximize revenue and operational efficiency
Reduce potential errors
You'll also find a digital transformation roadmap with steps you can take, whether you're just starting out or are ready to dive deeper into your digital journey.